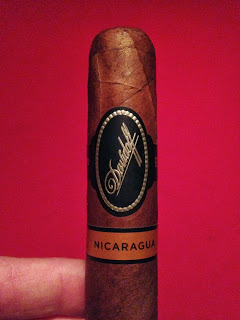 Originally published at Tiki Bar Online.
Robusto, 5″ x 50 ring gauge / MSRP $13.90
Having recently come back from Geneva, I suppose it's fitting that I review Davidoff's latest offering, which also happens to be the company's first Nicaraguan line. And with this new endeavour, the company decided to depart from their traditional white logo bands and substitute it with black ones. They also have a second band with three triangles and "NICARAGUA" printed upon it. CEO Hans-Kristian Hoejsgaard states that "Davidoff's mission is to bring aficionados delightful experiences regardless of territory." I've smoked countless cigars from Nicaragua, so let's see how this cigar compares to the rest.
Now that it has become rather cold, I decided to smoke this stick indoors, and so I ventured back to The Standard at the Smith House. You've probably heard me mention it before, but The Standard is a good place to hang, meet people, drink and have cigars. I spent my evening in both the billiards room and the bar, sipping on some Bulleit bourbon.
This beautiful milk chocolate, 10 year old Habano seed Nicaraguan Rosado wrapper had no flaws and only a few noticeable veins. With a binder from Jalapa and fillers from Esteli, Condega, and Ometepe, this well made robusto had a bit of a spring between my fingers. The aroma at the foot was that of an earthy scent with a distinctive sweet tobacco note.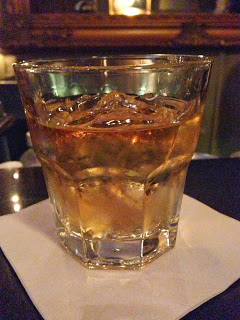 Upon lighting, the cigar had a sweet smelling smoke bellowing from it. My first notes were a bit of cream and cinnamon with a discernible oak flavour. The draw remained constantly free and cool in my mouth. As I progressed into the middle section, the profile started to change developing into a spicier treat. The sweetness had mostly fallen away, giving rise to a peppery taste with cedar, nutmeg and some graham bits here and there. This cigar's ash held on decently enough at right about an inch and a half.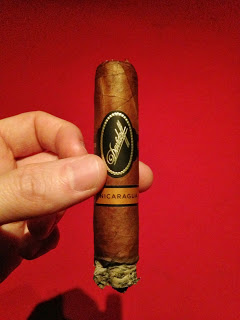 Moving into the last third, the spiciness transformed with a solid, but not overbearing, leather character with creamy notes alongside the further to the nub I went. There were even hints of vanilla as I finished up this stick. The burn remained constant and even, and the smoke plentiful from start to finish. Nothing ever became bitter or harsh, and all the flavours were well blended as things changed throughout the roughly 40 minute smoke.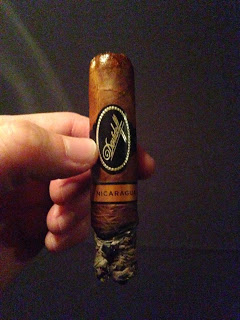 This was a very enjoyable medium-bodied cigar, and a great first outing for Davidoff using Nicaraguan tobacco. As one would expect from Davidoff, things were even and enjoyable, luxurious and yet, for a company that has never used tobacco from Nicaragua, quaint. But Davidoff quaint, if that makes sense. And with that, the Nicaragua puro has a price reflective of the brand, although several dollars cheaper than other Davidoff lines. This is something you can have on the weekends while watching a game and not have to horde cigars for those special occasions like it's siblings. I hope you give this a try.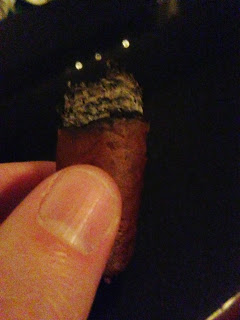 Body: 7/10
Strength: 6/10
Complexity: 8/10
AFP Scale
Prelight: 2/2
Construction: 2/2
Flavor: 4.5/5
Value: 1/1
Total: 9.5/10