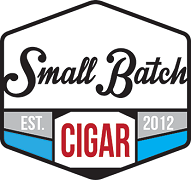 Small Batch Cigar is the online arm of Maxamar's Ultimate Cigars in Orange, California.
Maxamar's has been serving Orange County for over 15 years, with the best prices for one of the largest selections anywhere. Small Batch was founded in 2012 to more effectively serve the needs of their customers outside their immediate area. Their specialty is limited edition cigars from a wide variety of manufacturers, some of which have been hidden away for years.
Along with a huge humidor, Maxamar's offers private memberships with lockers, as well as a comfortable seating area with a large TV for watching football, basketball, or baseball. They are located at 3744 E. Chapman Avenue and their phone number is 714-633-3000.