A week has passed since I wrote Part 1 of this look back on my recent California trip. As I sit here writing Part 2, it's raining (again) and I'm burning one of the cigars I brought back from the trip for review. If you missed Part 1, CLICK HERE and get caught up.
A note…I just Google-searched for pics of the different lounges I visited…some of these pics may be "stolen" without credit, but I'm really just trying to publicize the shops, so you might just check your criticism.
Cigar Lounges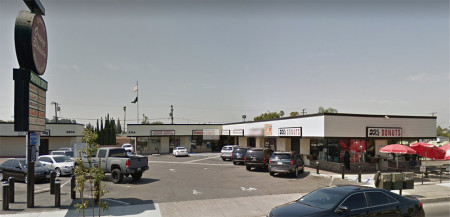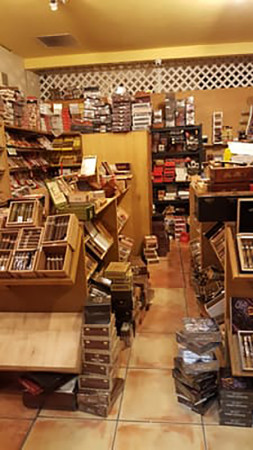 It really shouldn't be any surprise to people who know me that I ended up shopping and hanging out at Maxamar Ultimate Cigar in Orange a couple times while I was in SoCal. Maxamar simply has the best selection and the best prices of any cigar shop I've been to in the state. They recently upgraded the lounge area, taking out the space-hogging bar that had been part of the previous establishment and replacing it with a table and some more chairs. Plus there was a large window that was previously covered up and has now been uncovered to give more natural light during the daytime. The chairs are comfortable and the vibe is always laid back. The employees have come up with a game; take an empty water bottle and try to kick it across the room into the trash can. Each person gets 3 tries and then someone else is "up." Never-ending fun since the bottles bounced off every surface (and person) and occasionally someone's drink is spilled in the process. Maxamar is a Leaf Enthusiast sponsor through their online arm, Small Batch Cigar.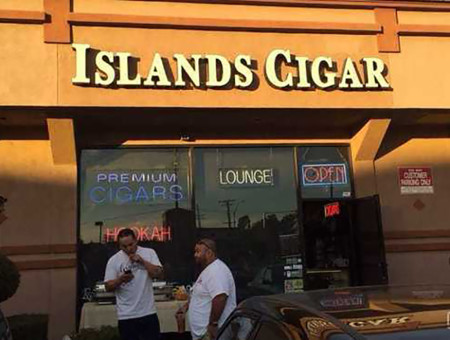 Islands Cigar Lounge in Brea is my second-most-visited shop when I'm out there because of its proximity to where I stay. My friends, Vernon and Ray, and I watched Monday Night Football there. Later in the week I went there to watch the Dodgers play the Braves in Game 1 of the National League Divisional Series. The selection is small, but very good, and Chad (the proprietor) does know his cigars.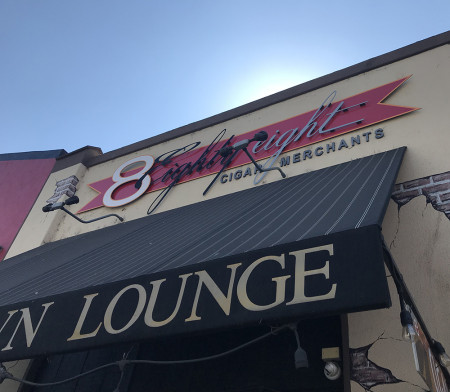 The Eight Eighty-Eight Lounge in Fullerton used to be Red Cloud and has the distinction of being one of the first shops I ever regularly shopped in. There is new ownership and Vernon is a member, so we met there on Sunday morning before heading down to Long Beach for lunch. The cigar selection is fairly meager (though I did score a CAO Zocalo that will be reviewed soon) and the prices are really high, even for California. But where they shine is their members' lounge. Two large seating areas, a full bar, and a massive wall of televisions so you can watch pretty much every game at the same time on Sunday.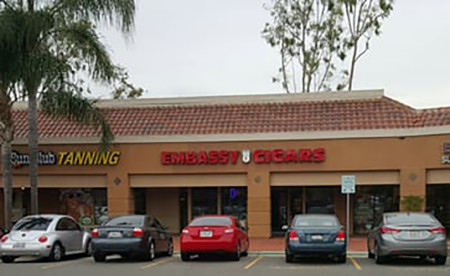 Embassy Cigars in Anaheim Hills is in a busy shopping center, but they have never been that busy at the times I've been there. They have a spectacular selection of humidors and other accessories, along with a very good selection in the humidor…I just about always find something I haven't had before. Pricing is decent for California and the service is usually good, although this time the person there was on a business call with someone the entire time I was in the shop, so he wasn't much help in finding the hidden gems. They have comfortable chairs for passing the time.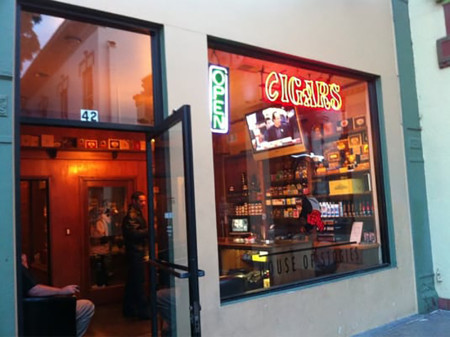 Finally, I found my old CAO rep, Budz Bedwan, now owner of Old Towne Havana Cigars in downtown Orange. I had a nice Mombacho while hanging out in front of the shop with a bunch of regulars. Cigar shops are indeed one of those places you can feel "at home" even if you live 2,000 miles away.
Craft Breweries
Every time I spend a week out in SoCal, I try to come up with something to do in the way of a "journey of discovery." This time I visited a different craft brewery every day.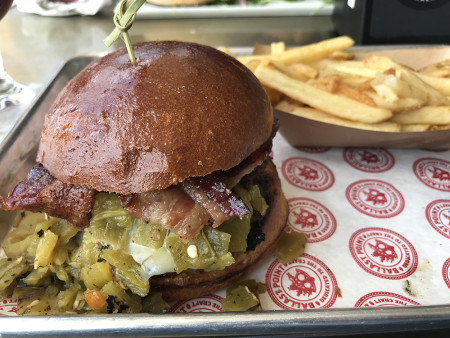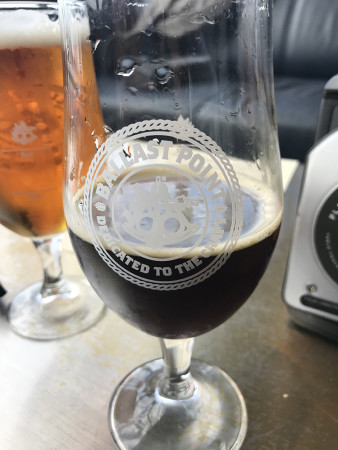 After meeting Vernon at the cigar shop, we headed to Long Beach and Ballast Point. It's a great restaurant and their beers are some of my favorites. I had the Hatch Chili Burger, which according to the menu is "100% American Wagyu Beef, Roasted Hatch Chili, Pepper Bacon, Pepper Jack Cheese, and Garlic Aioli." Spectacular! For beers, I tried the California Kolsch and White Wine Barrel-Aged Sour Wench, both of which were interesting. The stand-out was the Brandy Barrel Aged Belgian Quad, a high-gravity (12.7% ABV) sweet beer with plenty of booziness.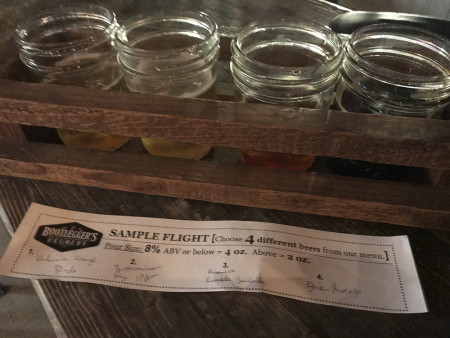 Monday I went to Bootlegger's Brewery in Fullerton, one of the only breweries around that allows smoking on their outdoor patio (but not pot smoking, as I was assured by the proprietor…yes, that is a thing now). My flight consisted of the Valencia Orange Blonde, Brutasaurus Rex, and Habanero Knuckle Sandwich, along with the great Black Phoenix, a bold stout brewed with coffee and a touch of chipotle peppers. I found it to be an excellent finish to a very productive day.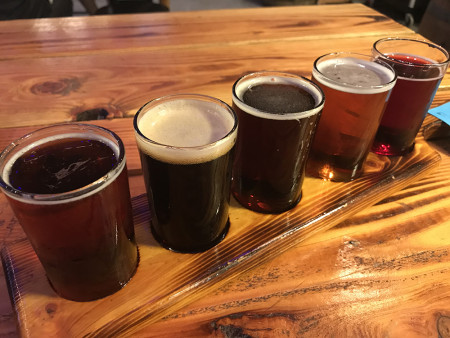 Tuesday I tried a Smog City California Love, an Imperial Red Ale that was malty, then hoppy and very enjoyable overall. Finding a brewery open before 4 was a challenge, but I did find Phantom Ales in Anaheim. One of their specialties is mead, so I tried a Cranberry Pomegranate Mead, along with a Kona Coffee Lager, an Imperial Brown Ale called Brown Recluse, a Belgian Quad called PXI, and a fantastic American Stout called Sir Alec (as in "Guinness"…nice Star Wars AND stout tie-in). It was a straight up no frills stout that was very well done.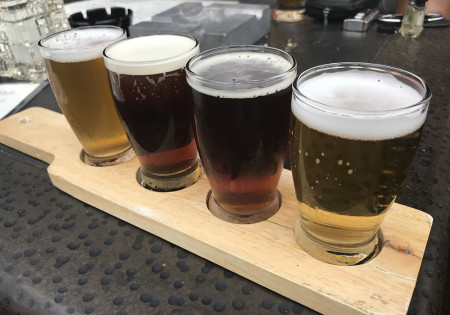 Before Tuesday was over I found myself at Taps in Brea…restaurant, brewery, and cigar-friendly. Their American Cream was a decent cream ale, Slow Riser (Washed Guatemala) was an excellent red ale from Chapman Crafted on a guest tap (more on Chapman later), Flex IPA was good, and their Irish red ale, Madagascar Red, had a heavy vanilla note and could be my favorite red ale ever.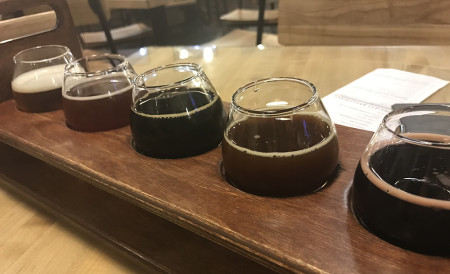 Last year I visited Terreux, a fine purveyor of sour and farmhouse ales. This year I went to their sister brewery…called The Bruery. I started with a Terreux offering, Tart of Darkness with Black Currants. It was sour, as expected, but with a nice amount of sweetness…interesting, but not amazing. Then I got into the experimental and barrel-aged stuff The Bruery is known for. Contains Legums is a brown ale made with peanut flour; it was maybe the best peanut-based beer I've ever had. Out of the Lunchbox combines the peanut with fruit for a "PB&J" effect; it was good, but not as good as the previous taster. Barrel-Aged Share This is an Imperial Stout aged in bourbon barrels; it had plenty of chocolate and vanilla notes along with an impressive 13.5% ABV. Finally, I tried the Etain with Coffee and Vanilla, an "Old Ale" that they brewed for their 10th anniversary. It is bourbon-barrel aged with some coffee and vanilla added…and it clocks in at 16.3% ABV. Great beer…and then I fell asleep on the table. Not really, but I did have to hang out for another hour before driving to dinner.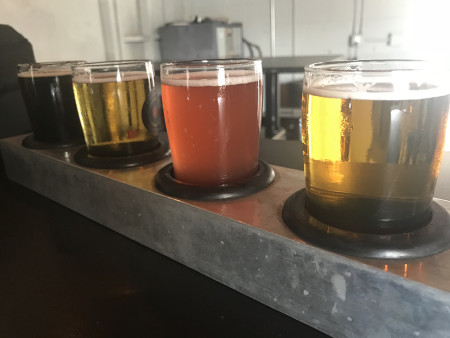 Thursday was time for a full visit to Chapman Crafted Beer. I started with Dancing in Oktober, a light, crisp Oktoberfest beer that is perfectly suited to SoCal where it's always warm in the fall. Happy Dance is a Gose that had a nice mix of sweet, sour and salty. Welcome to Citra definitely into the "dank" category when it came to hoppiness. It may not have been the most bitter beer I've ever had…but it was close. No Modifications was a dry Irish Stout that was quite good.
Once again, I had a great time in southern California, and specifically north Orange County. My old stomping grounds have changed greatly—and not all is for the better—but it still felt like coming home, at least for a few days. And it was even better to get back to what is now home…east Tennessee is always a welcoming place to come back to.