Our friends (and sponsor) at Cigar-and-Pipes-dot-com have decided to do another raffle of a very nice sampler of cigars…just check this out!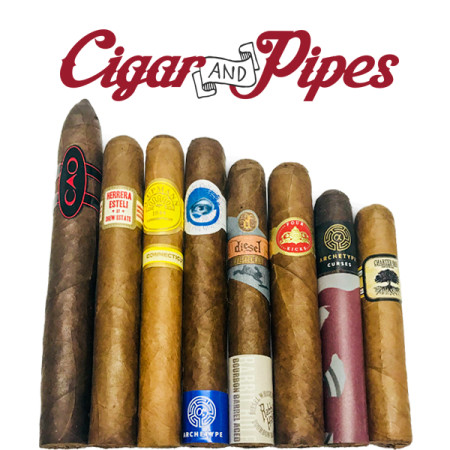 (1) CAO Consigliere
(1) Herrera Esteli
(1) H. Upmann Connecticut
(1) Archetype Sage Advice
(1) Diesel Whiskey Row
(1) Four Kicks
(1) Archetype Curses
(1) Charter Oak Shade
So, what do you have to do to get in on this raffle? Simply click HERE, which will take you to a page to sign up for the site's mailing list. Deadline to get in on the raffle is end of the day, October 31, 2018…so you have 3 whole weeks! Go do it!!!