Vitola: Cazadores
6.375" x 43 ring gauge

 

MSRP $90, set of 10 cigars
Purchased at Burns Tobacconist
Background
In 2016, Tatuaje released the first Skinny Monsters collection, 10 Petite Lanceros in the blends released in the full-size Monsters that had come out to that point, plus the two that had debuted in the Pudgy Monster collection. The set included Frank, Drac, Face, Wolf, Mummy, Jason, Jekyll, Hyde, Chuck and Tiff. 2017 saw the release of two new sets of the same blends, a Lancero Edition that featured full-size Lanceros, and a Cazadores edition, featuring the Lonsdale vitola made popular in the original Brown Label release.
While the original Little Monsters and Pudgy Monsters collections had a set number made and were discontinued after those numbers were sold, Skinny Monsters seem to be a limited production, regular release in all three versions.
I picked up a box of the Skinny Monsters Cazadores Edition and decided to evaluate it a couple cigars at a time here on these pages—backwards, because…why not? And also, I believe the Frank will probably be the best stick in the bunch, so I want to save it for last.
Both Small Batch Cigars and Cigar and Pipes have the collection listed on their pages, though they are both out of stock as of this writing.
Frank
Back to where it started, the Frank was the first Monster blend released. I just wasn't a Tat freak at the time so I wasn't even aware of them when they shipped. People have told me they were the best…people that still have them (over 10 years of age on them now!) say they are still amazing…but let's be honest and admit that a decade of age will have robbed the cigar of most of its original pop and power, if not a substantial amount of its flavor.
All that said, this Connecticut Broadleaf wrapped beauty is an amazing blend in every size I have been able to try it in…Little, Pudgy, Skinny, and now Skinny Cazadores. I found it very spicy, with a good amount of pepper and some baking spice in the form of cinnamon and nutmeg making their way into the blend and mixing very well with the sweetness of the wrapper. 
Drac
This was the first Monster blend I had in the regular "full size" version. I was able to get one at Burns Tobacconist way, way, way before I ever even thought of working there. I remember that as a spectacular cigar and one of the best Tatuaje sticks I had smoked to that point. Of course, I have to admit that I wasn't a full-blown Tat Fanboy at that time. Heck, nowadays, I am a Saints & Sinners member…and you have to be a real fanboy to deal with the abuse they heap on you…pay up front for items you won't get for 4 to 6 months…and you don't know what it is you'll get, but it will be cool.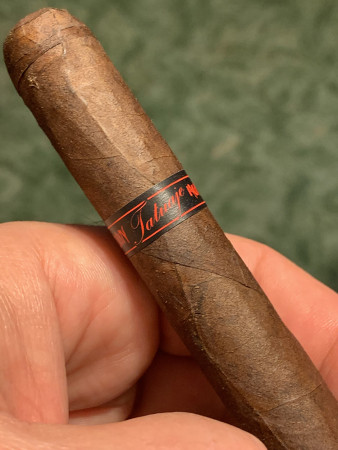 Anyway, Drac has an Ecuadorian Habano Maduro wrapper that is rich and spicy and a bit sweet. I got a deep chocolate brownie note along with tons of earth and pepper. I described it as "chewy" in the notes I recorded while I smoked it. I haven't been as impressed with the smaller Monster versions of the original. This Skinny Cazadores version may be the best of the offshoots…but I still remember the original more fondly.
Ranking the blends…
10. Tiff
9. Hyde
8. Wolf
7. Jekyll
6. Chuck
5. Mummy
4. Face
3. Drac
2. Jason
1. Frank