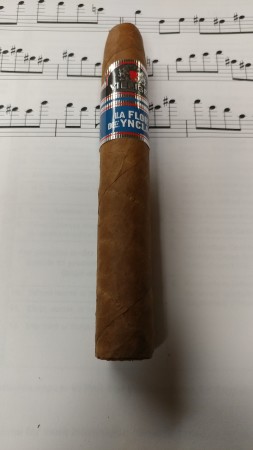 Cigar Review: La Flor De Ynclan
Size: 6 x 52 (Torpedo)
Wrapper: Ecuadorian
Binder: Indonesian
Filler: Nicaraguan, Dominican
Price: $12.00 MSRP
Samples were provided by Villiger Cigars
In a very similar fashion to how I learned of the arrival of the Drew Estate cigars (which led to reviews of the Swamp Thang and the Joya Black), my oldest once again found me after an evening rehearsal and proclaimed that a box was dropped off for me. Upon opening the box, I found the sampler case housing the La Flor De Ynclan cigars and also a bottle of Zafra rum. Zafra and Villiger are working together to do some cross-promotion of each other's product. The one-sentence story on the Zafra rum that it is an excellent example of dark Caribbean-style rum. Expect to see a review of it in the future.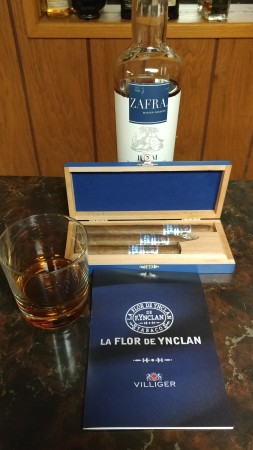 The La Flor De Ynclan has an interesting past, starting once upon a time as a older Cuban brand. Villiger attempted to bring a Dominican version to market in 2007 but never could get a production run of it to where they were satisfied with the end product. Eventually, the tobacco was put aside while Villiger Master Blender José Matias Maragoto developing the blend. Just a few weeks ago at the 2017 IPCPR, the La Flor De Ynclan debuted once again. Never being one to turn down a cigar, I was more than happy to give this one a look.
No constructions issues were found on the Torepdo vitola I chose for review. If you notice the picture above, I was in a hurry and cut the cigar before I took the picture. The pre-light aromas consisted of cedar and leathery notes while the cold draw contained a complex mix of light leather, dried fruit and spice. After the cut and a light, I got a balanced but minimially resistant draw with opening flavor notes of cedar-like wood, earth, lighter touches of leather, and hints of spice. There is also hints of sweetness on the aftertaste. This is a straight up medium bodied cigar from the start. As I smoked the cigar down, the spice a couple of times during the smoking began to creep up into the flavor palette (specifially the 31 minute and 40 minute marks). As the cigar crept up in strength past the halfway point, it was also the cedar-like woody notes that joined the spice as the cigar pushed on. The cigar ended with a total smoking time of 1:26 and finishing around a medium-to-full bodied finish.
No problems were encountered throughout the entirety of the La Flor De Ynclan. All in all, it was a pleasant smoke that reminded me, at least in terms of similar flavors, of the Montecristo A a friend brought back from Europe for me. All I can say is that this new iteration of the La Flor De Ynclan is a winner, for whatever my opinion holds to anyone.
By-The-Numbers
Prelight: 2/2
Construction: 2/2
Flavor: 4.5/5
Value: 0.5/1
Total: 9/10
To recap the La Flor De Ynclan:
A great representation of a complex but easy smoking medium bodied cigar.
Cigar smokers of all levels could enjoy this without reproach.
If this were a couple dollars less, I would have hardly any guilt in buying more than one or two of these at a time.
Overall a great cigar from Villiger Cigars that I would recommend to anyone. I'll be keeping an eye out in my local shops for these.
Thank you so much to Villiger Cigars for the opportunity to review this cigar. And thank you very much for reading. I look forward to the next time I can share my thoughts with you.