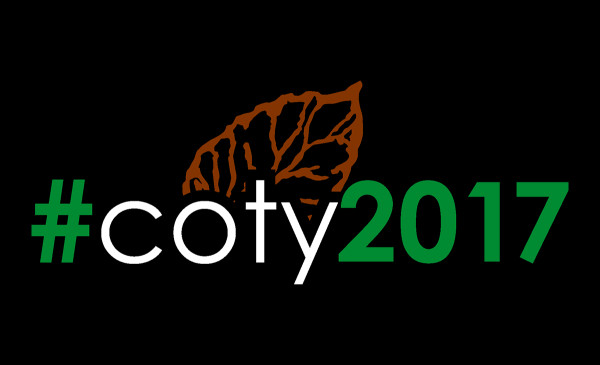 Is it time again? Apparently so!
I was looking at the recent "monster Top 25 list" from the big lifestyle rag. One thing was drawn to my attention by someone else…the top 3 cigars all were from companies that recently lost patriarchs…in the order that those company founders passed away. Something else I realized when looking at the full Top 25 was that not a single company was represented more than once…a couple times a factory had more than one cigar in the lineup, but there were not two Fuentes or two Padrons named to the Top 25. Instead, Fuente, Padron, Oliva, Alec Bradley, Ashton, My Father, AJ Fernandez, Altadis, General, Drew Estate, Joya de Nicaragua, Tatuaje, Rocky Patel, La Flor Dominicana, and Villiger are all represented exactly one time, hitting pretty much all the major brands. Plasencia, CLE, EP Carrillo, Archetype, Espinosa, and Regius are smaller brands all represented exactly once. Then there are the 3 random Cuban selections…again all from different brand names, but probably completely interchangeable in the order and placement in the list. I'm not a conspiracy theorist, but "the list" seems more contrived and plotted out than ever…and it seems that Davidoff as a company has fallen out of favor with the magazine's editorial staff.
That kind of suspicious shenanigans don't go on here…I ended up with two Davidoff and two Tatuaje releases on this year's "contenders" list, as well as two Crowned Heads releases on my Honorable Mentions.
I went through all my reviews since the start of the year and sifted out the cream of the crop. It's easy to forget just how many great cigars I did smoke this year…until I look at the short list for my Cigar of the Year pick.
I haven't changed how I make my selection from last year, but here's a reminder:
The cigar has to have been reviewed during 2017.
Anything that scores a "Perfect 10" in a review is automatically eligible for consideration.
Anything that scores "5 of 5 possible points" in the "Flavor" category should also be eligible unless there are mitigating factors.
These selections are always based on my opinions and mine alone, so I'm always free to throw in a wild card or change the score on a previously low scoring blend if continued smoking of that blend has changed my mind.
So…at least as fair as the criteria and process the Big Lifestyle Magazine uses to select their Cigar of the Year.
Honorable Mentions
I'll start with cigars that just missed the voting (that voting is in my head, you understand)…mostly they scored about 4.5 of 5 points in the Flavor category. As I looked back on that list of cigars that did so well in the past year, these are the ones that really stood out to me as ones I would want to smoke over and over and over again.
The Contenders
All these cigars are truly box-worthy, in my opinion. If I had the money, I would have already bought a box (or multiple boxes) of each one…if you want to get me something for Christmas, a box of any of these will be well-received…and if you work for the company and want to show your appreciation for me selecting any of these cigars for this year-end list, contact me for my address!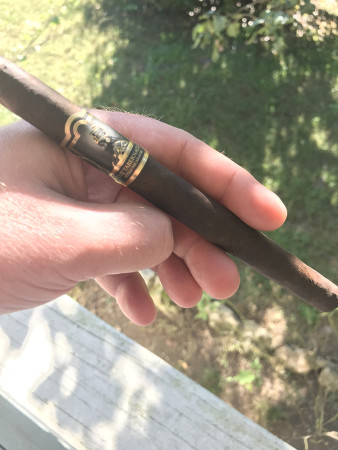 I almost didn't get the chance to try this one again for the year-end review. At the last minute, one of my customers came to the rescue and got me one specifically for this. The Tabernacle by Foundation is a great cigar no matter what size, but the Lancero is the one that really shines for me. Really amazing smoke and well worth seeking out. As soon as we get more in at the shop, I plan to buy 5 (or more) and see how they do over a few months of resting.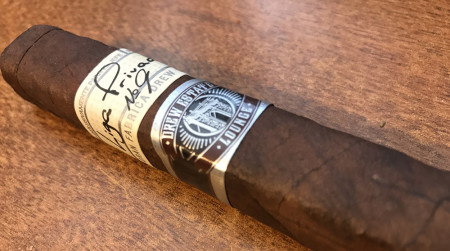 I had always enjoyed the Liga Privada #9, with the exception of the fact that most of them seemed to have been rolled tight. From the first puff of the Box Press Lounge Edition (available only at Corona Cigars in Orlando, Florida), I knew something was different. The more open draw allowed flavors of earth, dark chocolate, coffee and pepper to come through quite fully. I drove all the way to Orlando to get more of these! Okay…that's not really true…someone else drove and I bought more stuff…but I made sure to pick up half a box of these while I was there. I have parceled them out over the second half of the year, but am already scheming to get some more when funds allow.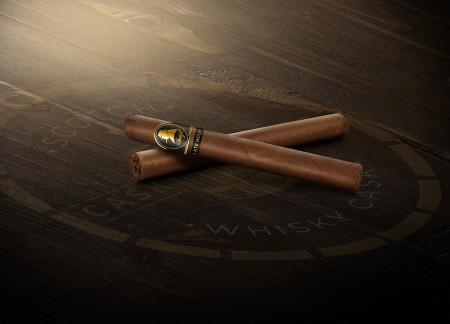 With very few exceptions, I am not a Scotch drinker. I also do not smoke flavored or infused cigars very often. The first "barrel aged" cigar I can remember having was the Asylum Dragon's Milk…and I really wasn't a fan…although the category was redeemed quite a bit by the Camacho American Barrel Aged. Still…a barrel-aged cigar under the Davidoff brand? Using single-malt Scotch barrels? I was inclined to pass, although that wasn't really an option since the shop I work at sells Davidoff and I needed to know what I would be expected to sell. Surprise! The Winston Churchill Late Hour uses whisky flavors to awesome effect, along with different primings of the regular Winston Churchill blend, which adds more body, character and flavor. The Churchill size is my favorite, but the Robusto is almost as good.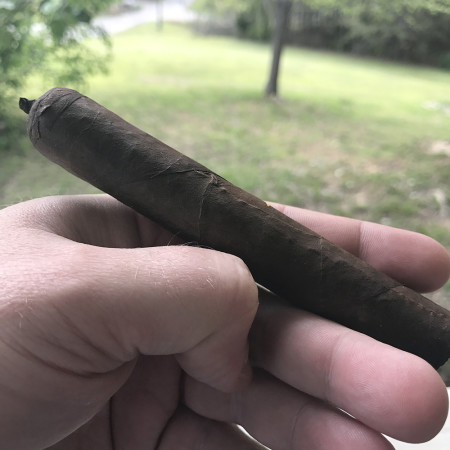 I first heard about the Pork Tenderloin when it was already sold out of its initial allotment as a store exclusive. Everyone talked about how great it was and I was one of the great unwashed masses that couldn't get their hands on one. Through the years the blend got around a bit…the Barclay Rex (another single store exclusive)…the annual TAA release (about 70 stores nationwide and I did get my hands on those)…but I never got my hands on the real-deal Pork Tenderloin until the 2016 release that was exclusive to the bus tours that Pete Johnson and his crew made. One of those stops was at Burns in Chattanooga, where I work…so of course I finally got some Tenderloins then…and some more in November when the next tour was in Nashville. I can't compare it to the original release (some wise guy will always be out there saying "The original was better!"), but I know these are exceptional cigars. The Broadleaf wrapper provides smooth sweetness, dark coffee and pepper spice. Why am I counting this separate from the TAA release? I'm not sure if it's the different tobacco crops, different shape (this one isn't box-pressed) or some other factor, but they are different enough to be considered two different entries to me.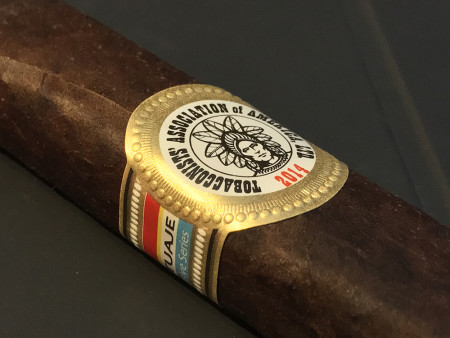 What else is there to say after I said so much about the Pork Tenderloin? The Tatuaje TAA 2014/2017 delivers much the same experience…but it's proven to be more consistent for me and smokes just a touch better overall. Could be because of the box press…could just be that these cigars have been sitting in a well-regulated humidor for a longer period of time. Either way, it's hard to recommend something more highly than this stick if you are a devoted Maduro smoker. It is the epitome of what Pete Johnson's Broadleaf blends can be. I pretty much love everything branded by Tatuaje and using that type of of wrapper leaf, but this one stands just a little higher than the rest and it turns out to be every bit as good as the 2015 release with a little resting time…and far better than the 2016 release, which just never hit my palate with the same intensity as either the 2015 or 2014/2017.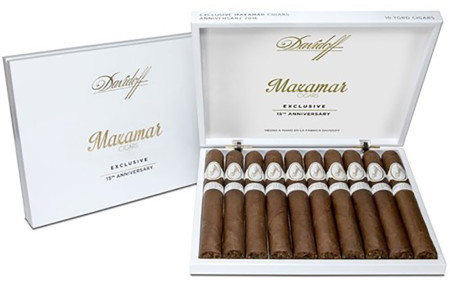 Davidoff has been on a roll with limited edition and special releases. In 2016, they came out with the Exclusive Series, a special release limited to their flagship stores and those Appointed Merchants that had significant anniversaries to celebrate. Six different blends were offered, with the only difference being slight tweaks in the filler percentages. I had the pleasure of smoking both Tampa and Maxamar's Anniversary versions and both were spectacular. They were medium in body with an amazing complexity that featured cedar, citrus, earth, bread and that famous "Davidoff funk." You can get these only at the stores they celebrate…Maxamar in Orange, California (or their online arm, Small Batch Cigar, a sponsor of this website) and Corona Cigar Company in Orlando, Florida, as well as their Davidoff store in Tampa and online.
COTY: "There Can Be Only One"
And this year that one turns out to be the current iteration of the cigar that almost snagged my pick for 2015…the Tatuaje TAA 2014/2017.