Vitola: Toro
5.625" x 54 ring gauge 
~$10
Received as part of 2017 SNS Club Membership
Background
How many cigar companies could start their own private fan club, charge people $150 to be part of it, limit membership to an unreasonably small number, and sell out every year? So far, only one has been able to do that…the Saints & Sinners Club started in 2011 as a "Private Social Club" for fans of all-things-Pete-Johnson. Members pay an annual fee to get a collection of 15 exclusive cigars, some other various swag that changes year-to-year, a private forum, and access to a special selection of other stuff to spend their money on.
2017 was the first year I was finally able to put money and timing together and become a member, so I figured as part of the experience, I would pull back the corner of the curtain just a bit and take a look at the latest batch of cigars. For the current member year, the 15 cigars are 3-each of a pack of 5 different smokes. Each cigar is cellophaned, #s 1 through 5 are lined up together and wrapped in more cellophane, then 3 of those packs are wrapped in black paper and placed inside a slide-top SnS Club box.
As for the cigars themselves, they seem to be a greatest hits of Tatuaje in some ways. The sizes vary, but there are 2 Ecuador Habano wrapped sticks, 2 Connecticut Broadleaf wrappers, and one Ecuadorian Sumatra. Presumably filler and binder on all 5 is Nicaraguan of some sort.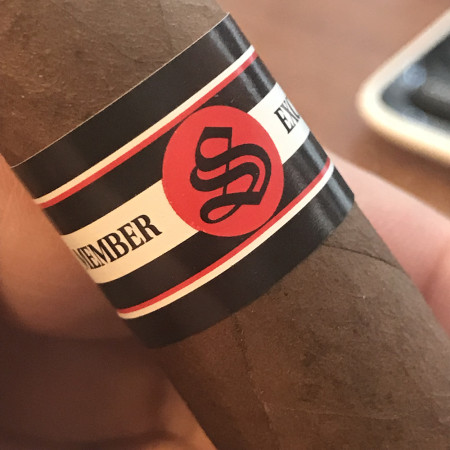 Because these are not available to anyone else, I'm not going to do the "full review/numerical rating" route for these. I'll light 'em up and smoke 'em down, pairing them with some kind of libation, most likely, and sharing some notes about the experience.
Notes
SnS 2017 #1 is an Ecuador Habano wrapper on a Toro or Toro Grande vitola. It was milk chocolate brown to the eye and very oily under my fingers. There was an almost-pigtail finish to the cap and the wrapper leaf had an aroma that mixed mild earthiness with a touch of leather. The foot of the smoke was richer in earthiness.
The prelight draw had just a little more resistance than I normally like, but it didn't feel unsmokeable by any stretch. The cold draw flavor was earth and berry sweetness mostly. After I fired it up, the flavor was more earthy, with hints of cocoa powder and a slight dried fruit sweetness. There was a notable absence of pepper spice on the palate, though I did get a good dose of black pepper on the nose.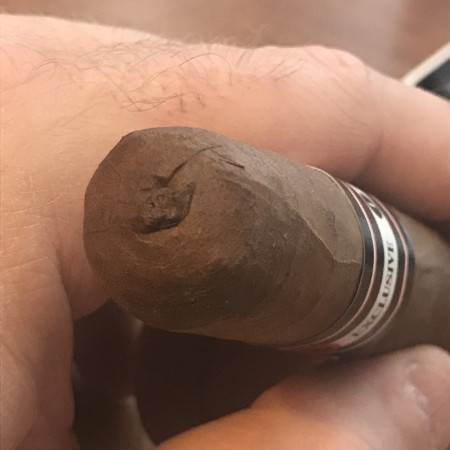 I paired the SnS #1 with a healthy dram of Chattanooga Whiskey 1816 Native OddStory, which I previously did a full review on HERE.
I found the cigar to be medium in body with a fairly mellow mix of earth, cedar, and natural tobacco up front, with lesser notes of unsweetened cocoa powder and dried fruit underneath.
The body increased slightly as I puffed along with more earthy notes and less cedar. Cocoa powder and dried fruit played an increasing role and more pepper worked its way into the final third.
As expected, the SnS #1 went well with this beer-barrel-finished Bourbon, with the whiskey adding some sweetness to the proceedings.